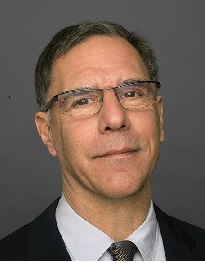 Eric Spiegel has been of student of the Vidyadhara, Chögyam Trungpa, Rinpoche and Sakyong Mipham Rinpoche since 1971 when he was given a copy of Trungpa's book "Meditation in Action", just after his 19th birthday. "It was the first time I realized that someone else knew who I was and how I saw the world," he says. After quickly moving to Boulder to join the growing community of students who were gathering around the Vidyadhara, he began working at Naropa Institute when it was founded in 1973. On the Vajra Regent's instructions, he moved to Karmê Chöling in 1978 and made a genuine connection with practice and teaching. Eric gave the first-ever talk on the Shambhala teachings at Karmê Chöling in February, 1979 and his time there helped establish a deep relationship with meditation practice.
Returning to his home town of New York City in 1980, Eric "stumbled" into a 22-year career on Wall Street, becoming treasurer of a private investment firm. When the firm was acquired in 2000, Eric took advantage of his freedom and good fortune to explore new opportunities for practice and teaching. This journey has taken him to Shambhala Centers across the US; he has taught at Seminary (month-long intensive study and practice retreats) programs at Shambhala Mountain Center in Colorado, Karmê Chöling in Vermont and at Dechen Chöling in France.
Eric has been involved in an ongoing contemplation of death and dying as part of his life and practice. He has worked extensively with people with HIV, cancer and other life-threatening illnesses, helping them explore the nature of mind as their physical conditions evolve. This has often resulted in pastoral work helping family and friends of those who have died to connect with the raw and wakeful tenderness of impermanence.
Eric spent several years as treasurer of the Stonewall Community Foundation and has recently taken a more active role teaching dharma in the gay community through the groups Queer Dharma and Diamond Metta.  His background on Wall Street has inspired him to explore the Buddhist teachings on wealth.  As a certified yoga teacher he is experimenting with programs that combine meditation and yoga and often incorporates movement into his teaching.
Since 1980 Eric has been active in the growth and development of the Shambhala Meditation Center in New York.  As a senior teacher there, he finds that his background and experience help him present the teachings of both the Vidyadhara and the Sakyong.
In addition to teaching the traditional syllabus of the Shambhala Community, Acharya Spiegel teaches on understanding the transitions of Life and Death, and on relating with the power and energy of Wealth from a sane, empowered view point  – and on the general lack of insight into this topic that pervades our culture.
Currently, Eric lives in the Hudson Valley, rural upstate New York, not far from the Massachusetts border.  He travels regularly to New York City and is available for teaching engagements.
Events with Acharya Eric Spiegel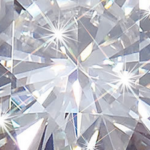 Vajra Sangha Assembly
December 13, 2019
In the tradition of Vajra Assemblies during the life of the Vidyadhara, this weekend retreat will include talks, discussion and practice.  The topic will be determined by the Acharya but will include room for all of our questions and explorations. Practitioners of all Shambhala / Vajradhatu vajrayana practice levels are welcome.