Winter Weekthun: Dharma Art and Co-Creating Good Communities
With Acharya Arawana Hayashi and Acharya Gaylon Ferguson
December 27, 2019 - January 3, 2020
Join us for our annual week-long meditation intensive, an opportunity to fully immerse oneself in mindfulness meditation. This week-long program is open to all, beginning and experienced meditators.
This retreat will provide time for participants to explore Dharma, Art and Co-creating community. Trungpa Rinpoche gave teachings on Dharma Art as a vehicle to explore the playfulness and naturalness of the phenomenal world. How might these teachings introduce us to creating community? How does Dharma Art provide a ground for a good environment?
In addition to daily meditation practice, participants listen to talks, have conversations about their practice, and can have individual meetings with meditation teachers. Some of the days will be in silence. There will be time to walk outdoors and enjoy the quiet and peaceful qualities of Sky Lake.
Required Reading: Participants should read True Perception, the Path of Dharma Art by Chogyam Trungpa Rinpoche and bring the text with them
Leaders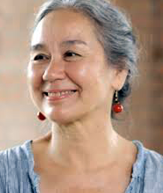 Acharya Arawana Hayashi
Arawana Hayashi's work as a choreographer, dancer and educator is deeply sourced in the teachings on art given by Chogyam Trungpa, Rinpoche and on her experience in collaborative improvisation. She currently heads the creation of Social Presencing Theater (SPT) for the Presencing Institute and is an Acharya (senior teacher) in Shambhala, a community that links individual basic goodness to the creating of "enlightened" society.
Learn more about Acharya Arawana Hayashi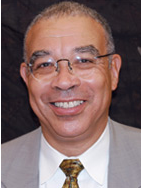 Acharya Gaylon Ferguson
Acharya Gaylon Ferguson, PhD, is a senior teacher in the Shambhala Buddhist tradition who has been leading meditation retreats since 1976. He is a member of Naropa University's core faculty and the author of Natural Wakefulness: Discovering the Wisdom We Were Born With. Additionally, his article, "Making Friends with Ourselves," was selected for inclusion in The Best Buddhist Writing 2005 and his essay "No Color, All Colors" appears in the book, Mindful Politics.
Learn more about Acharya Gaylon Ferguson