Water Babies Ceremony: For the Unborn and Untimely Dead
With Joanna Rotté
September 28, 2019
A water baby is a being that died before or not long after birth; a being not quite landed
on the earth that was unable to develop fully in the human realm.
A ceremony in recognition of water babies originated in Buddhist Japan after World War
II when numerous women needed to terminate a pregnancy by means of abortion. The
ceremony is a meaningful way for a parent to acknowledge the water baby and their
interconnectedness. The ceremony includes meditation and compassion practices,
making a jizo bodhisattva out of stones, profound appreciation of impermanence,
expression through words, and resting in the emotions.
Any woman or man who has sustained the loss of a water baby through miscarriage,
abortion, stillbirth, or infant death is invited to attend.
Registration is required. Please register online including an email address so as to
receive simple guidelines in advance.
Questions may be addressed to:
Joanna Rotté
Professor Emeritus
[email protected]
Leader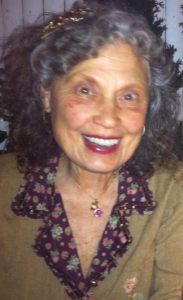 Joanna Rotté
Joanna Rotté, writer, actor, director and teacher, is Professor Emeritus at Villanova University, where she served as Chair of the Theatre Department and Director of East Asian Studies. In Japan in the late 1970s she studied Zen Yoga and Japanese cultural arts and cultivated an interest in Buddhism. In 2001 she adapted and directed Prajna, a play by Chogyam Trungpa Rinpoche, for the Philadelphia Fringe Festival. In 2009, she wrote (and for subsequent years performed the title role in) All Victorious Ocean based on the tantric life of Yeshe Tsogyal. She is a meditation practitioner and teacher and is devoted…
Learn more about Joanna Rotté