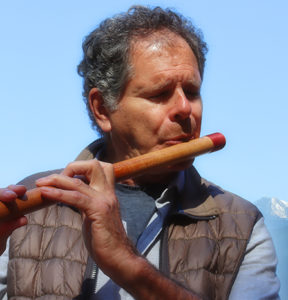 Steve Gorn, whose Bansuri bamboo flute is said to 're-align the cells,' combines the essence of the Indian classical music tradition with a deep dive into the yoga of sound. He is featured on the Grammy winning recording, "Miho – Journey to the Mountain," with the Paul Winter Consort, the Academy Award winning Documentary film, "Born into Brothels," as well as recordings with Paul Simon, Jack DeJohnette, Glen Velez and numerous Indian and western musicians. For many years he has been exploring the mingling of Buddhadharma with Indian Classical Music
For over forty years Indian Classical Music and Buddhism have been the foundation practices for Steve Gorn.  As a student of Chogyam Trungpa Rinpoche and a Grammy winning musician, he has explored the mingling of these two disciplines; an ongoing enquiry into sound as a medium of awareness, and the transformative power of music.
Events with Steve Gorn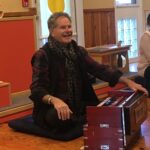 Open House: The Luminosity of Sound
September 26, 2023
It is said that sound can release the soul from the spell that binds it to the hardened ego. For many years the complementary worlds of Indian Classical Music and Buddha Dharma have shaped Steve Gorn's  exploration of vibration, sound and music as a contemplative practice. This evening will include guided listening experiences, reflection and conversation, followed by refreshments.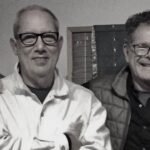 Dharma of Space / Dharma of Sound
October 13 - 15, 2023
Steve Clorfeine and Steve Gorn draw on their years of work with theater, music, writing and movement and on the Dharma Art teachings of Chogyam Trungpa Rinpoche, to explore the intersection of artistic expression and Buddhist and Shambhala teachings. Deep listening, awareness practice in space and time, and expressive writing, mixed with sitting meditation and time outdoors on the luscious Sky Lake land will seamlessly have its way with us. PUBLIC CONCERT Saturday, October 14th, 7:30pm