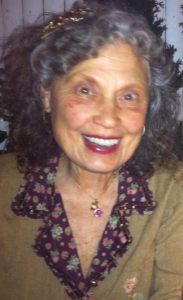 Joanna Rotté, writer, actor, director and teacher, is Professor
Emeritus at Villanova University, where she served as Chair of the Theatre
Department and Director of East Asian Studies. In Japan in the late 1970s
she studied Zen Yoga and Japanese cultural arts and cultivated an interest
in Buddhism. In 2001 she adapted and directed Prajna, a play by Chogyam
Trungpa Rinpoche, for the Philadelphia Fringe Festival. In 2009, she wrote
(and for subsequent years performed the title role in) All Victorious Ocean
based on the tantric life of Yeshe Tsogyal. She is a meditation practitioner
and teacher and is devoted to equal appreciation of women in Buddhism.
Her speaking voice may be heard via Shambhala Publications on five Pema Chodron Books.
Events with Joanna Rotté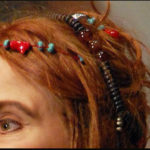 Portraying a Tantric Queen - A Virtual Event (Part Two) with JOANNA ROTTE
April 20, 2021
Sky Lake presents Art and the Artist, a four-part series of personal dialogues investigating the mark of dharma on the artistic process. Eric Archer will be a weaver of these dialogues. He is a musician, artist, and poet who builds community through presence and connection. Part Two:  A discussion of how a theatre event featuring the noble life of Yeshe Tsogyal came to be written, produced and performed. A scene from the play will be enacted. Joanna Rotté, Professor Emeritus, combines acting and directing theatre with practicing meditation.