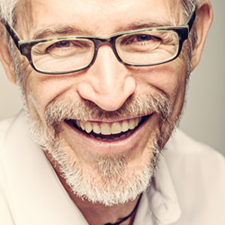 Jeffrey Davis equips creatives, entrepreneurs, and business leaders to leverage their ideas into expanding their influence with integrity.
His work and research with creative innovators, scientists, and social psychologists offers him leading insights on how creatives flourish in times of challenge and change. He has taught at and is a highly sought after speaker for numerous conferences, universities, and centres.
He's author of the book The Journey from the Center to the Page (Penguin; Monkfish Publishing) the poetry collections City Reservoir (BarnBurner Press) and Coat Thief (Saint Julian Press), and other books.
He also writes on the science of creativity as a regular contributor to Psychology Today and The Creativity Post.
Davis heads up a renegade team of creatives, as a branding consultant, at the Tracking Wonder Consultancy.
He lives with his wife and two daughters in a farmhouse in the Hudson Valley of New York.