Snow Lion Winter Meditation Retreat
With Acharya Gaylon Ferguson and Acharya Arawana Hayashi
December 27, 2021 - January 2, 2022
Join us for our annual week long meditation intensive, an opportunity to fully immerse oneself in mindfulness meditation. This week-long program is open to all, beginning and experienced meditators.
Snow lions delight in crisp mountain air. They frolic and play in an atmosphere of basic splendidness enjoying freshness on the spot. Synchronizing body and mind, they radiate an unconditional healthiness that includes illness and health, life and death. Please join us for an end-of-the-year beginning-of-the-year retreat practice of Shambhala meditation, the felt personal experience of basic goodness and enlightened society.
In addition to daily meditation practice, participants listen to talks, have conversations about their practice, and can have individual meetings with meditation teachers. Some of the days will be in silence.
PLEASE NOTE: Because of the continued COVID situation and concerns about the Delta variant, this in-person program is for individuals who are fully vaccinated. Additionally, in-person participation will be limited to 10 people.  Weather permitting, some activities will happen outdoors.
Alternatively, you can participate in this program virtually via Shambhala Online, by clicking here to register.
Leaders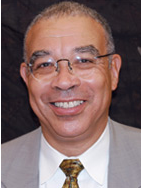 Acharya Gaylon Ferguson
Acharya Gaylon Ferguson, PhD, is a senior teacher in the Shambhala Buddhist tradition who has been leading meditation retreats since 1976. He is a member of Naropa University's core faculty and the author of Natural Wakefulness: Discovering the Wisdom We Were Born With. Additionally, his article, "Making Friends with Ourselves," was selected for inclusion in The Best Buddhist Writing 2005 and his essay "No Color, All Colors" appears in the book, Mindful Politics.
Learn more about Acharya Gaylon Ferguson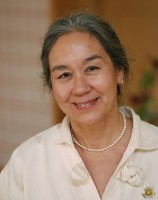 Acharya Arawana Hayashi
Arawana Hayashi is a dancer, choreographer, and teacher, trained in both Japanese and Western art forms. She is also an Acharya (a senior teacher of meditation) in the Shambhala Buddhist lineage. From her career's inception, her work as an artist and meditation practitioner has been intertwined with innovations in community building and education.  Since the 1970s her focus has been on using non-verbal collaborative improvisation methods to increase personal presence and group performance. Arawana is a founding member of the Presencing Institute (www.presencing.com) and is currently on the faculty of the ALIA Institute (www.aliainstitute.org) in Halifax, Nova Scotia.
Learn more about Acharya Arawana Hayashi