Stories of Gesar and Teachings on The Four Karmas, a Weekthun
With Shastri Trinley Busby
August 15 - 22, 2020
Gesar of Ling is one of the four main ancestral sovereigns of Shambhala. In Tibet, Gesar is known as the heroic tamer of negative forces and represents the quintessence of the Tibetan warrior tradition—an enlightened being who took birth as a Buddhist warrior king to defeat the enemies of the dharma. During this week long retreat, we'll explore how we can heroically tame our own inner negative forces by applying the traditional Buddhist teaching known as the four karmas—the four enlightened activities.
Commonly known in the vajrayana or secret mantrayana, the four karmas are remarkable actions that the Buddha and Bodhisattva undertake to liberate beings. In this retreat, that is open to all levels of meditation practitioners, we will work with these teachings, from the point of view of potential–our own potential as a meditator.
Pacifying – pacifying one's mind during meditation
Enriching – the healing power of recognizing one's own potential and wisdom
Magnetizing – drawing on one's own inherent wakefulness. Cultivating confidence in liberation | practicing kindness and generosity over anger or jealousy
Subjugation – non-aggression, being able to subdue one's own discursive mind that turns towards passion, aggression and ignorance
Through storytelling, meditation, Buddhist teachings, and delving into the mythical archetype of a warrior king and general, we will learn more about ourselves—taming the negative forces within so we may benefit future generations by embodying the action we'd like to see in the world.
Due to the uncertainty of the current situation, we are not accepting payment or deposits for future programs – you may register without payment.
Leader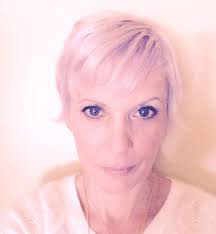 Shastri Trinley Busby
Shastri Busby, assigned to Vancouver, British Columbia, first met Sakyong Mipham Rinpoche in 2006. Her volunteer and contract work, in the area of housing and poverty activism, led her to the field of frontline social service support work in Vancouver's Downtown Eastside; working specifically with marginalized populations who live with concurrent mental health and substance abuse challenges. For the past 10 years Trinley has been uniting her experiences as a meditator with her work as an activist. She lives in Vancouver with her husband Michael and two cats, Emily and Buster.
Learn more about Shastri Trinley Busby