Moonbeams of Mahamudra Series: Connate (Co-emergent) Mahamudra
With Elizabeth Callahan
January 24 - 26, 2020
We are delighted to announce that the esteemed translator Elizabeth Callahan will be returning to teach a series of mahamudra intensives at Sky Lake in 2020.
This program is restricted to tantrikas who have previously attended Elizabeth's mahamudra program, or who have had other extended study of mahamudra (by the permission of the instructor).
The program is a series of three weekends, each providing a robust opportunity for group study, discussion and practice of mahamudra. Elizabeth will provide commentary on the text, Moonbeams of Mahamudra by Dakpo Tashi Namgyal, which she translated and which is available through Amazon or Shambhala Publications. Participants will need to acquire a copy of the text, which is available in both hardcover and Kindle editions.
The program will alternate commentary on the text, guided mahamudra shamatha practice, mahamudra vipashyana practice, and discussion. There will also be opportunity for lujong practice.
The Sky Lake weekends will be followed by online discussion groups to enable the group to continue sharing reflections and questions. The date and time will be announced at the end of each weekend session. The online discussion groups are free and only open to participants of the weekend programs.
Session I: January 24-26, Connate (Co-emergent) Mahamudra (chapter 10)
Session II: May 1-3, Sustaining Mahamudra (chapter 11)
Session III: October date TBD, Integrating Experiences into the Path (chapter 12)
If you have questions about the program content, please contact Dana Fulmer at [email protected] Registration questions can be sent to [email protected]
Leader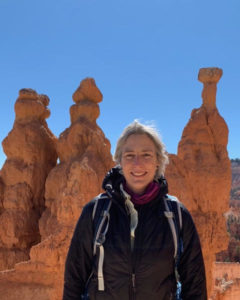 Elizabeth Callahan
Elizabeth Callahan is a Tibetan translator of the Kagyu tradition. She completed two three-year retreats under the guidance of Kalu Rinpoche, is a student of Khenpo Tsultrim Gyamtso Rinpoche, and has been a Tsadra Foundation Translation Fellow since 2002.
Learn more about Elizabeth Callahan