Bodhisattva Vow
With Acharya Judith Simmer-Brown
November 9 - 10, 2019
The Bodhisattva Vow is a further commitment to put others before oneself and to work wholeheartedly for their benefit. The basis of this vow is the aspiration to develop friendliness, compassion, and genuine insight through the practice of the six paramitas – generosity, discipline, patience, exertion, meditation, and prajna. If you are interested in taking the Bodhisattva Vow, you need to have taken refuge at least six months prior, and have approval from a senior meditation instructor, which should be sent to [email protected] by November 1st. There will be a celebration following the vow ceremony.
If you have already taken the Bodhisattva Vow and would like to retake the Vow, please email [email protected] Depending on the number of aspirants, those retaking the Vow might have time for an interview on Sunday (post-ceremony).
Saturday, November 9th, 9 am- 9 pm 
Participants are encouraged to take the whole weekend program but need to attend just this day to take the Vow. Those who have taken the Vow are encouraged to join in the ceremony & reception of the new Bodhisattvas. The full-day course provides practitioners with the pre-Vow talk, interview with the Acharya and ceremony. Vow attendees should bring a gift, something to offer the preceptor. 
The price includes the full day with the Interview, Vow Ceremony & materials fee. Lodging is a separate fee.
If you are participating in the full weekend and would like to take the vow, please register for the Cultivating Compassion weekend and indicate in your registration notes that you'd like to take the vow. A $20 materials fee will be added to the cost of the program. You do not need to register for both the vow and the program.
The Vow will happen at 8 pm.
Leader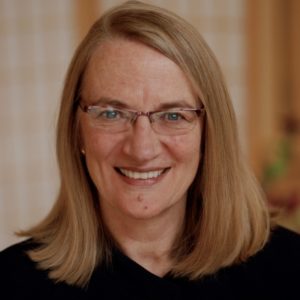 Acharya Judith Simmer-Brown
Acharya Judith Simmer-Brown, Ph.D., is Distinguished Professor of Contemplative and Religious Studies at Naropa University in Boulder, Colorado, where she has taught since 1978. As Buddhist practitioner since the early 1970's, she became a student of Chogyam Trungpa Rinpoche in 1974, and was empowered as an acharya (senior teacher) by Sakyong Mipham Rinpoche in 2000. Her teaching specialties are meditation practice, Shambhala teachings, Buddhist philosophy, tantric Buddhism, and contemplative higher education. Her book, Dakini's Warm Breath (Shambhala 2001), explores the feminine principle as it reveals itself in meditation practice and everyday life for women and men. She has also edited…
Learn more about Acharya Judith Simmer-Brown