Confusion Dawns as Wisdom: The Sadhana of Mahamudra
With Derek Kolleeny
November 1 - 3, 2019
The Sadhana of Mahamudra Which Quells the Mighty Warring of the Three Lords of Materialism And Brings Realization of the Ocean of Siddhas of the Practice Lineage.
The Sadhana of Mahamudra is an extraordinary poetic practice text that beautifully and powerfully expresses the essence of the Vidyadhara Chogyam Trungpa Rinpoche's dharma transmission to the West. During this weekend, we will focus our practice and study on its two major themes – overcoming Spiritual Materialism and Mahamudra. Ground Mahamudra as the charnel ground of our confused mind filled with self-loathing, hope and fear; Path Mahamudra as the practices of aspiration, shamatha-vipashyana meditation, and compassion; and Fruition Mahamuda as the experience of non-duality provocatively called Crazy Wisdom.
More specifically, we will start by reviewing the structure of this text as it follows the traditional pattern of Vajrayana practice, and then explore the major dharma teachings that it expresses. Then we will go through a line by line commentary as well as the details of the practice. Sources utilized will include the recently re-published commentary on the sadhana by Trungpa Rinpoche called Devotion and Crazy Wisdom; the alternative, literal translation of the text by the Nalanda Translation Group; and a sourcebook of selected writings on the key topics by the Vidyadhara and other Kagyu and Nyingma authors. After full participation in this program, practitioners may purchase a copy of the text and study and practice it on their own (we will have copies for sale). This will be a study and practice group retreat led by Derek Kolleeny.
Prerequisites: Two years of study and practice within the Tibetan Buddhist tradition; for exceptions contact: Alexandria at [email protected]
Study Materials: Joining Energy & Space: Comments on the Sadhana of Mahamudra, The Collected Works of Chogyam Trungpa Volume 5 and Cutting Through Spiritual Materialism, Introduction and Chapter One.
Leader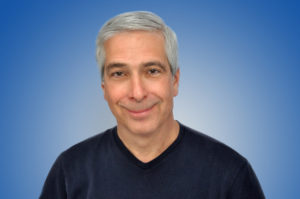 Derek Kolleeny
Derek Kolleeny began the practice and study of Buddhism in 1976 under the guidance of Chögyam Trungpa Rinpoche and later continued it with other leading dharma teachers, primarily Khenpo Tsultrim Gyamtso Rinpoche, Dzongsar Khyentse Rinpoche and Dzogchen Ponlop Rinpoche. He earned a B.A. from Harvard College in the Comparative Study of World Religions, focused on Buddhism, including study of Sanskrit and Tibetan languages. He was a member of the Nalanda Translation Committee and  has held a variety of dharma leadership positions including visit coordinator at Vajradhatu for many great teachers including the XVIth Karmapa and the Dalai Lama, founding member and Treasurer…
Learn more about Derek Kolleeny